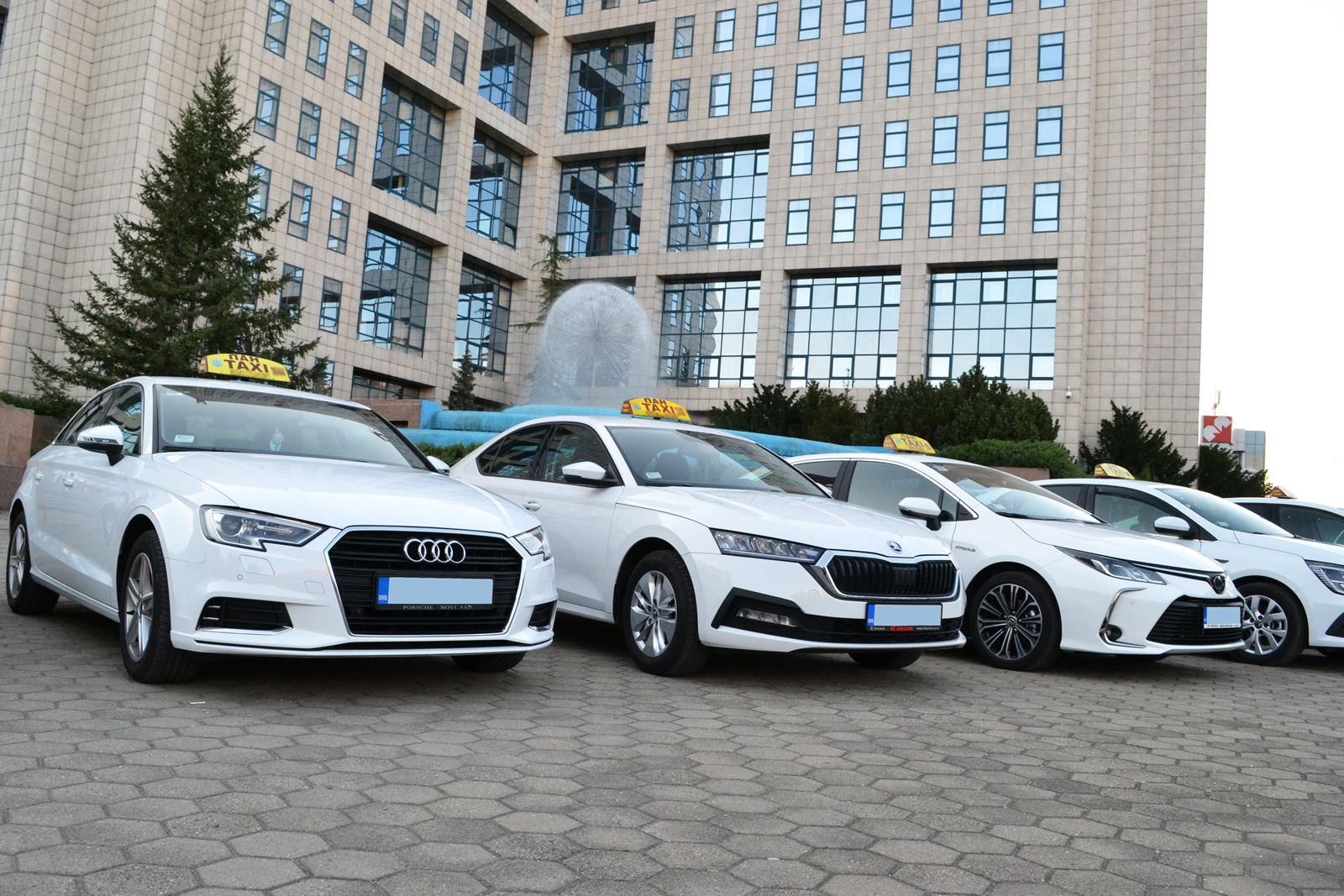 Always on time, comfortable and safe, anytime and anywhere, 24/7, 365 days a year, PAN TAXI works for you!
The Association of Taxi Entrepreneurs "Pan Taxi" was founded back in 1994, by several professional drivers, gathered around the idea of  providing their clients with a high level of transport services in urban, suburban and international taxi transport.
Even then, recognizing the customers' needs, "Pan Taxi" set the goal to provide safe, comfortable, reliable taxi transport and always arrive on time. Even today, after almost thirty years, we adhere to the same goals, constantly improving our business, raising the quality of taxi service in Novi Sad.
Today, Pan Taxi has over 150 members and the same number of vehicles, on average 3 years old, and we have introduced and continue to introduce in our business numerous innovative solutions such as: state-of-the-art dispatch center, GPS real-time vehicle tracking system, fast response of the dispatcher to a phone call, SMS or VIBER, WI-FI in every vehicle, as well as scheduling a ride via the ANDROID application in a few clicks.